North Albany Middle School students were part of a team competing in the FIRST LEGO League tournament on Saturday at the Kelley Engineering Center at Oregon State University. Gray and her team, called The Syntax Errors, built a three-wheeled robot named Squidbert. They programmed the machine to complete missions, such as pressing a lever, picking something up or rotating an item. Our 2017 team was coached by Brian Sikora as part of the after school robotics club.
Brian Sikora- "I am so proud of my team, it was so fun and a great experience".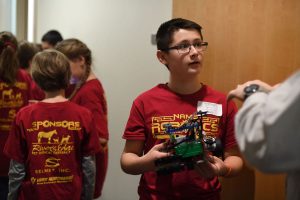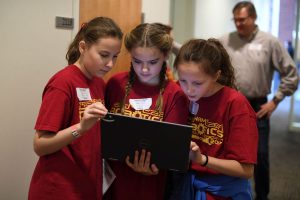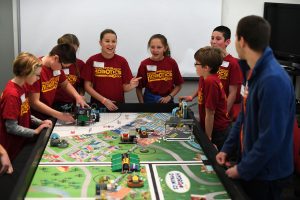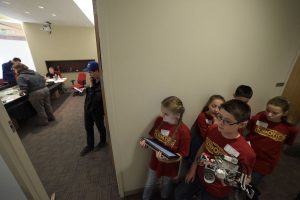 Lets congratulate our students!!!
To read the full article click HERE