North Albany Middle School Track and Field Program 2022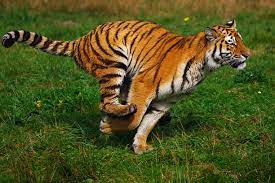 Track practice begins on April 4th through May 13th (6-week season)
To keep the program running smoothly, students, parents, and coaches need to agree in advance on some guidelines.  The following rules and regulations will apply to the intramural track program:
Rules and Regulations
1.  It is a State requirement that athletes have a physical every two years. 7th and 8th grade participants must have a physical to participate (a physical is not required for 6th grade participants.)
2.  Practice schedule – Monday, Tuesday, Thursday, Friday 2:50 to 4:00 PM.  First practice will begin on Monday April 4th. Please be prompt (by 4:15 PM) when picking up your child, as coaches have to wait until every student is picked up.
3.  Track meets will be held Timber Ridge and are scheduled for: 
TR vs. CMS                   April 19-Tues
NAMS vs. MMS           April 21- Thur
NAMS vs. TR               April 26-Tues
CMS  vs.  MMS            April 28-Thur      
NAMS vs. CMS              May 3-Tues
TR   vs.  MMS                May 5-Thur
Bus pick up from schools at 4:45
Meets start at 5pm @ TRl 
All City Meet at 2:30 pm at SAHS on May 13th-FRIDAY
4.  A note from parent/guardian will be required to excuse an absence from practice or a meet.
5.  Team members will, at all times, follow the guidelines outlined in the NAMS Student Handbook in our planner.  Any violation will result in disciplinary action by the school and/or removal from the track program. Students must also be present for any run-offs (when applicable) before a meet or that student may lose his/her position in the event.
6. There is NO FEE for track and field and registration includes a t-shirt.